Discover more from Drinking with Historians
everyone's favorite happy hour about the past
Over 1,000 subscribers
WE'RE BACK, BABY - DWH 3.0
join us for our first episode of the re-launch as we talk about the causes of the Civil War
Drinking with Historians is your favorite history happy hour, and it's back baby.
Join your hosts Matt Gabriele (Virginia Tech) and Varsha Venkatsubramanian (UC-Berkeley) as they chat over drinks with historians about movies, music, and maybe even some history. Like Drunk History but with historians and (perhaps) a bit less drunk and a bit more history.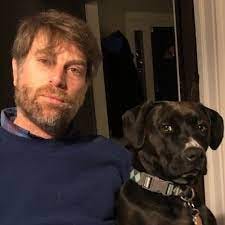 Our guest for the re-launch is Prof. Adam Rothman (Georgetown), who studies the history of the United States from the Revolution to the Civil War, and the history of slavery and abolition in the Atlantic world. Adam's most recent book is "Facing Georgetown's History: A Reader on Slavery, Memory, and Reconciliation," (2021) which he co-edited with Elsa Barraza Mendoza - a collection of primary sources, essays by scholars, and articles by journalists that document Georgetown's history of slavery and the school's recent efforts to confront that past. He's also the author of "Beyond Freedom's Reach: A Kidnapping in the Twilight of Slavery" (Harvard University Press, 2015). The book tells the story of three slave children who were taken from New Orleans to Cuba by their owner during the U.S. Civil War, and their mother's effort to recover them.
Please share widely!
All drinkers welcome!
---
Details:
Friday February 3

7pm (ET)

30-ish minutes